CONTACT US
Contact Our Retro Themed Bar in San Antonio, TX
For a good time call Be Kind & Rewind at (210-951-1980)
Email: info@bekindandrewindsa.com
. . . or do a quick search for "arcade and bar near me" when you're in San Antonio and you can't miss us!
For a good time call Be Kind & Rewind at (210-951-1980) For a good time visit: 115 Alamo Plz. San Antonio, TX 78205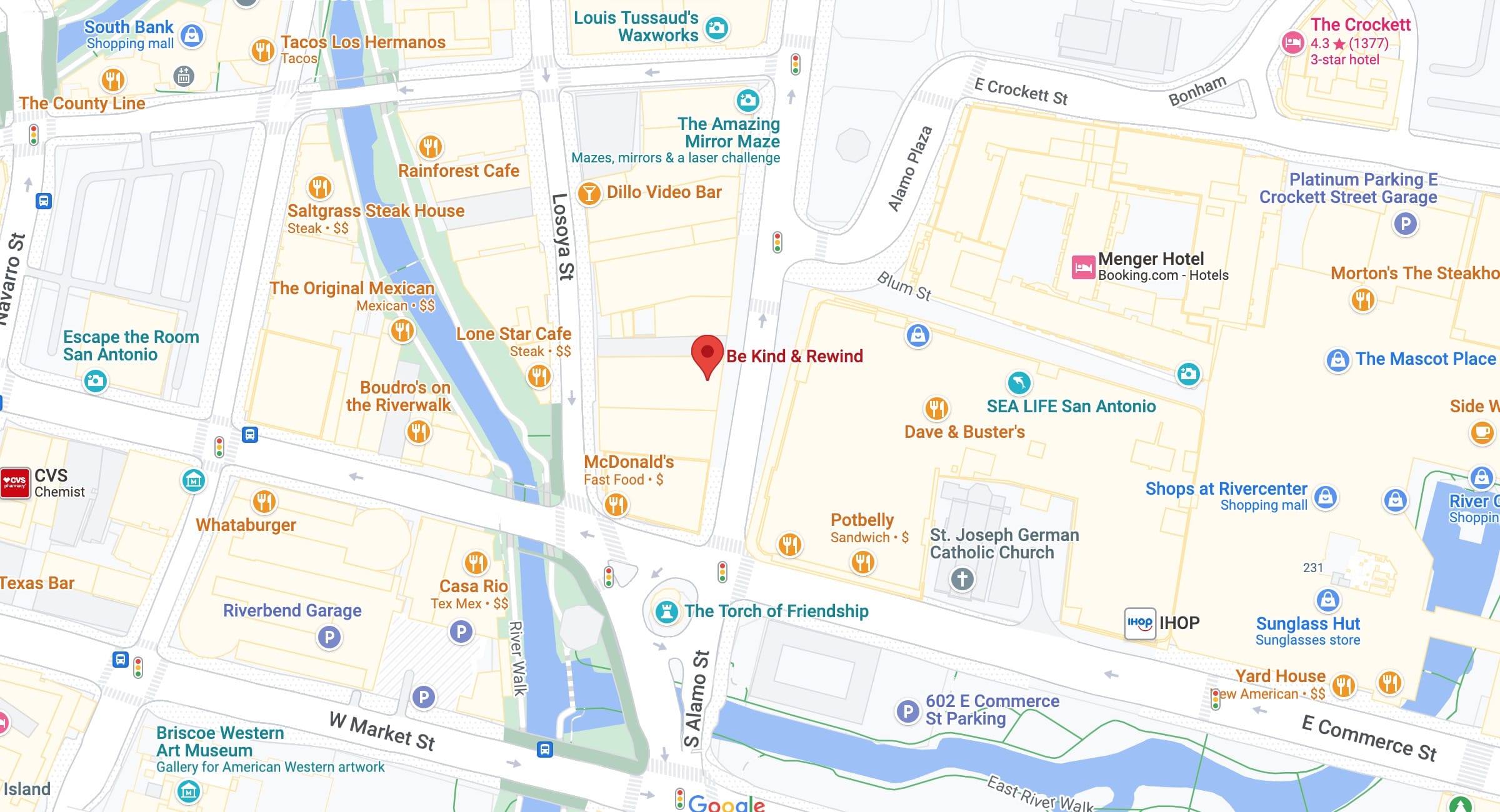 City-owned parking meters are FREE after 8pm
About Us
Located in the heart of Downtown San Antonio, Be Kind & Rewind is a bar and nightclub inspired by the best music, moments and memories of the 80's, 90's and Y2K's. Our mission is to provide a safe space for EVERYONE to come together and experience nightlife united as one where good vibes are the only requirement to enter. No VIP. No Attitude. No Judgment. Put on your favorite dancing shoes, leave your worries at home and get ready to unwind, rewind and party on!
We invite you to discover the unique experience you can only find at Be Kind & Rewind.